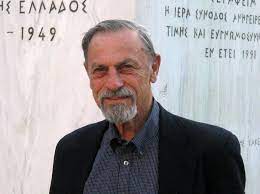 "Private and complementary currency systems: purposes, principles, practices, and performance"
Thomas H. Greco, Jr. has for more than forty years been researching, writing, lecturing, and advising in the fields of money, mutual credit systems, community currencies, and financial innovation. He has conducted workshops and lectured in 15 countries on five continents and has been an advisor to currency and reciprocal exchange projects around the world. He has authored numerous articles and books including his highly acclaimed, The End of Money and the Future of Civilization (Chelsea Green, 2009). He continues to publish his visionary ideas about the changing economic, social, and political scene in various online journals and on his main website, http://beyondmoney.net, which contains a unique library of resources and from which almost all of his writings, presentations, and interviews can be accessed free of charge. Mr. Greco holds degrees in engineering and management, and formerly held a tenured faculty position at Rochester Institute of Technology (USA).
"Proudhon's theory of constituted value and philosophy of money: from labor value to worker value and the Bank of the People"


Bruno THÉRET has been from 1972 to 1987 an economist at the Forecasting Office of the French Finance Ministry, working on the impact of public finance on macroeconomy. He is presently Senior Research Scholar emeritus in economics at CNRS within IRISSO, an interdisciplinary social sciences' Lab at Paris Dauphine University. He has developed historical, comparative and interdisciplinary studies on the relationships between economics and politics, markets and states, social protection and monetary regimes, theories of institutions and discursive regimes, and actually political, fiscal and monetary federalism. His fieldworks have been France, the European Union, North and Latin Americas. He was an expert for the European Commission preparing the transition to Euro in 1997-1998, and for the French Official Mission on Local Complementary Currencies in 2014-2015. He is one of the scholars who have developed an original French institutional approach to money. He is a member of RAMICS since its outset.
Last articles published:
- « La Bourse et la Vie : crise du capitalisme et crise sanitaire », Analyse, Opinion, Critique (AOC), February 12th 2021.
- 'Tax-credit instrument as complementary currencies: A Policy proposal for fighting austerity while saving the Euro zone' (with T. Coutrot), International Journal of Community Currency Research Vol. 25 (Issue 1), 2021.
- "Instituer une monnaie fiscale temps pour réduire le temps de travail et valoriser l'activité citoyenne », Revue du MAUSS, n° 57, 2021.
- "Le capitalisme au temps de la pandémie, entre rupture conjoncturelle et approfondissement structurel de la logique néolibérale". (Entretien avec A. Labrousse et alii), Politix, 2021/2 n° 134.
- « De la légitimité de la monnaie à la légitimité des finances publiques : une approche d'économie institutionnelle », in Céline Husson (dir.), La légitimité en finances publiques, Paris, Mare et Martin, 2022.
Last books:
Institutionalist Theories of Money. An Anthology of the French School (ed. with P. Alary, J. Blanc, L. Desmedt), New York, Palgrave - Macmillan, 2021. (also in chinese, China Economics Publishing House, 2021).
社会的事実としての貨幣 ―その統一理論と多様な現実ネオ・レギュラシオン― (Money as a social fact. Unified Theory and diversified reality. A neo-regulationist approach), Kyoto, Koyho-Shobou Publishers, 2021.
Le système français de protection sociale (avec J.-C. Barbier et M. Zemmour), Repères, 3 ème édition, Paris, La Découverte, 2021
Papers available at:
http://dauphine.academia.edu/BrunoThéret
https://www.researchgate.net/profile/Bruno_Theret
https://spe.hypotheses.org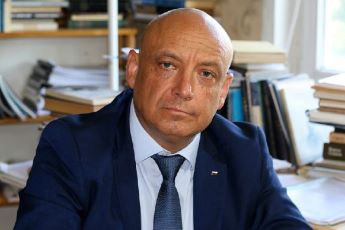 "Interpreting Balkan monetary history"
Nikolay Nenovsky is Professor of monetary and international economics at the University of Picardie, France, and associated researcher at the National Research University Higher School of Economics and RUDN University in Moscow, Russia. He has published widely in the areas of currency boards and central banking, especially of post-communist countries. He has broad, practical experience as a researcher and later as a member of the Governing Council of the Bulgarian Central Bank and different EU institutions.
https://www.researchgate.net/profile/Nikolay-Nenovsky
ttps://en.wikipedia.org/wiki/Nikolay_Nenovsky
"Complementary Currencies and Other Alternative Monetary Proposals in the Post-growth Economy"
Susana Martin Belmonte
Susana is passionate about the process of transition to a more sustainable and fair economy. She contributes to this endeavour as an economist, researcher, author and activist specialising in the monetary and financial system. Among other works, she launched the Project REC (Real Economy Currency) Barcelona which won the Blockchain for Social Good award by the European Commission in 2020 and was Chief Economist for Project REC Barcelona for 3 years. As an independent Economist she has published research and reports on Central Bank Digital Currencies (CEPR 2022), Local currencies (Journal of Risk and Financial Management 2021), and contributed to the report of the Catalan Competition Authority on Means of Payment (2017), among other works. She holds a Economy degree and Master's degree in Economic Theory from Universidad Autónoma de Madrid. She started her professional career in foreign trade at the Spanish Embassy in Mexico, and then worked in the online business sector before starting her current line of work in alternative finance and fintech.